Georgia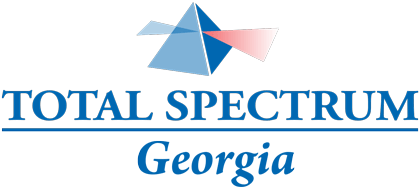 ---
State Team
Total Spectrum entered the Georgia market in January 2017, and we are grateful for the wonderful response we've received. Our Georgia Team is led by Todd Smith and Jesse Weathington, who have worked on behalf of Georgia interests for many years. The Georgia Team grew in 2018 and 2019, with the addition of Michael Reilly and Jeremy Collins who bring exceptional experience to Total Spectrum's advocacy in the state. Todd, Jesse, Michael, and Jeremy have the experience required on Capitol Hill and under the Gold Dome to guide business and advocacy from the Peach State to the Potomac.
Latest Updates
CPLI's Day Under the Gold Dome

Wednesday, January 24th kicked off the first session of the Conservative Policy Leadership Institute (CPLI) Class of 2018 with a Day Under the Gold Dome. CPLI is a non-profit organization that recruits policy-oriented individuals who have demonstrated leadership experience and who desire an advanced issue-based education grounded in conservative thought and provides them with in-depth educational sessions, site visits, connections to program alumni, and advocacy training. CPLI members and alumni enjoy access to nationally recognized experts in all fields of public policy, and the organization's leadership and alumni constitutes a veritable who's who among Georgia's political, policy, and business elite.
This Week in Washington, Georgia Edition - November 18, 2022 - November 18, 2022
The eye of the midterm elections has now passed. Congressman Erik Paulsen joined Steve Gordon in writing about why the election results didn't match Republican expectations – and the reaction in Washington – in today's Heard on the Hill. Patrick Robertson writes about the list of items on→
This Week in Washington, Georgia Edition - Special Coverage: 2022 Midterm Elections, Nov. 8, 2022 - November 8, 2022
Election Day is upon us, and we'll all be waiting to see the returns tonight and in the coming days. In this special edition of This Week in Washington, Steve Gordon provides some context for the current state of politics, the races, and the public's sentiment. Please watch your inboxes on→
This Week in Washington, Georgia Edition - October 28, 2022 - October 28, 2022
This is our last edition of This Week before the November 8th midterm election, so we are using a different format. Steve Gordon's Heard on the Hill column looks at the upcoming senatorial and congressional elections from the perspective of a former Republican political consultant and now→
This Week in Washington, Georgia Edition - October 7, 2022 - October 7, 2022
Senators and Congressmen have left Washington and returned home. This quiet time provides a great opportunity to sum up the present and look ahead to the future. Steve Gordon's Heard on the Hill takes a look at the economy and then reviews the current election predictions from the statistical→
This Week in Washington, Georgia Edition - September 23, 2022 - September 23, 2022
Both the Senate and the House returned to Washington right after Labor Day, and both are scheduled to leave town by the end of September. Patrick Robertson has written an excellent summary of Congress' legislative agenda – what's possible in the next 10 days and what is going to get pushed→
Inside Democracy - October 3, 2018: Q&A with Rep. Austin Scott - October 3, 2018
In this edition of Inside Democracy: From the Peach State to the Potomac, we highlight Congressman Austin Scott. Representative Scott represents the Eighth Congressional District of Georgia, which covers the mid-south portion of Georgia. Congressman Scott has offices in Warner Robins and Tifton.→
Inside Democracy - August 17, 2018: Q&A with Rep. Hank Johnson - August 17, 2018
U.S. Representative Hank Johnson represents the Fourth Congressional District of Georgia, which includes portions of DeKalb, Gwinnett and Newton counties and all of Rockdale County. He has served in the House of Representatives since 2007 and currently serves on the Judiciary Committee and the→
Inside Democracy - July 27, 2018: Q&A with Rep. David Scott - July 27, 2018
U.S. Representative David Scott represents the Thirteenth Congressional District of Georgia, which includes portions of six counties: Cobb, Clayton, Douglas, Fayette, Fulton, and Henry. He has served in the House of Representatives since 2002 and currently serves on the Financial Services Committee→
Inside Democracy - July 9, 2018: Q&A with Rep. Rick Allen - July 9, 2018
In this edition of Inside Democracy: From the Peach State to the Potomac, we highlight Congressman Rick Allen, who represents the Twelfth Congressional District of Georgia, which includes Augusta, Dublin, and Statesboro. Allen has served in the House of Representatives since 2015 and currently→
Inside Democracy - May 30, 2018: Q&A with Rep. Buddy Carter - May 30, 2018
U.S. Representative Buddy Carter represents the First Congressional District of Georgia, which covers the southeast portion of of the state and includes Waycross, Savannah and the Golden Isles. He has served in the House of Representatives since 2015 and currently serves on the Energy and Commerce→