Arizona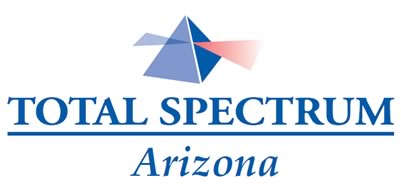 ---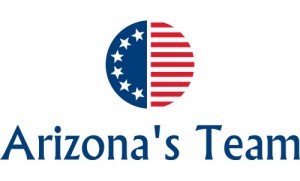 Arizona businesses are looking for new growth opportunities, and they need allies in navigating state and federal policies and excessive regulations. Ashley Ragan and Steve Gordon - the principals of Total Spectrum Arizona – worked for Senator Jon Kyl in a senior capacity throughout the Senator's years in the US Senate. They know Arizona, and they have the experience and understanding required to conduct business in Arizona and Washington, DC.
Our principals know our local policymakers, members of our federal delegation, and well as many of Washington's key decision makers. We also know how to succeed in today's highly charged political environment.
We've built a team of experts – in health care, tax, trade, financial services, communications, and in infrastructure. We have years of experience acquired from government service and private sector leadership positions. This experience provides the creativity and "know-how" necessary to raise a company's visibility, develop a procurement strategy, secure a legislative priority and overcome regulatory challenge.
Our government affairs service areas include:
Working with local, state and federal Arizona representatives
Building relationships with senior Congressional leaders and the Administration
Creating business alliances for additional industry heft
Developing and refining communication messages
Aiding business agendas with legislative and regulatory outcomes
Providing timely and substantive information on key policy issues
Our experts are problem solvers. We appreciate emerging industry trends but more importantly, our principals have years of established working relationships with policymakers who have the jurisdiction and position to regulate. This insight can be the difference between staying a step ahead of your competition — or a step behind.
We're Arizona's Team, and we look forward to visiting with you.
This Week in Washington
This Week in Washington - Week of March 20, 2017 - March 22, 2017
The talk around Washington last week centered on snow (not a lot for transplanted Midwesterners but more than plenty for other people), the Congressional Budget Organization's report on the House Republican's plan to replace Obamacare, and the President's proposed budget cuts outlined in the Administration's Skinny Budget. Steve Gordon summarizes these and several other things in "Heard on the Hill," then spotlights this coming week's most important events. NAFTA and Trade reviews the recent G20 trade meetings. Dana Marston provides pictorial overviews showing an updated Cabinet, agency funding under the proposed 'skinny' budget from the Trump Administration, and the judicial record of Judge Neil Gorsuch, nominee for the U.S. Supreme Court.
This Week in Washington - Week of March 13, 2017 - March 14, 2017
Republicans for years called for the 'repeal and replace' of Obamacare, but it was never going to happen with a Democratic majority in the Senate and President Obama in the White House. Now it could. House Republicans and President Trump are working on their bill. Not everyone is on board, and there are major potholes (for example, how to handle Medicaid). Steve Gordon summarized the back and forth – and what comes next – on health care reform and other subjects in "Heard on the Hill." Jim Miller has an important update on tax reform, Larry Smith provides the latest on NAFTA and trade, and Dana Marston gives an overview on the House health care plan, the President's executive orders, and the Administration's revised travel ban.
This Week in Washington - Week of March 6, 2017 - March 7, 2017
Last week sent a record number of folks in Washington to their chiropractor with whiplash injuries and to their internist with stomach cramps. Each day was a spin cycle of highs, lows, noise, and news. We focus on news – items that impact members of the Arizona Chamber. Our lead story this week is on immigration, written by Total Spectrum partner Andy Ehrlich. John McKechnie, Total Spectrum's Senior Partner, wrote an update on Dodd Frank and Financial Deregulation. Al Jackson, a strategic consultant to our firm, updates us on defense issues and the defense appropriations bill. Chairman Kevin Brady of the House Ways and Means Committee has a fascinating and excellent comment on trade negotiations in our NAFTA Box. Dana Marston updated her graphic on the President's Cabinet, and has next week's calendar. "Heard on the Hill" returns with a summary of what we saw and heard last week – including a summary of the Obamacare repeal and replace language that was released Monday night.
This Week in Washington - February 27, 2017 - February 28, 2017
Our feature this week is the second half of our interview with Congressman Erik Paulsen, in which we asked him questions about trade/NAFTA and healthcare. Dana Marston provides a look at this week's calendar and an update on the progress and the slow pace of confirming the President's Cabinet, and I'll summarize what we Heard on the Hill last week. President Trump will give his first major address tonight to Congress. Make no mistake – it marks a major transition for the new Trump Administration. The pregame is over. The legislative season begins. We'll provide a summary of the President's Speech and Congressional reaction to it in next week's edition of This Week in Washington.
This Week in Washington: February 20, 2017 - February 21, 2017
We're sincerely grateful for the continued positive response to This Week in Washington. Issue Four begins a two part interview with Congressman Erik Paulsen (R MN), a member of the House Ways and Means Committee. Congressman Paulsen participated in the 2016 and 2017 Arizona Chamber fly-ins, and agreed to discuss with Steve Gordon how he sees the upcoming debates over tax reform, healthcare, and trade. We also have included an overview article on defense spending written by Al Jackson, a long time strategic consultant to Total Spectrum who has been involved in the defense and high technology community for almost 20 years. Dana Marston provides the latest on the Cabinet's confirmation process. With Congress in recess this week, we'll provide a schedule update next week. Heard on the Hill returns to keep our focus on news, and not drama and noise.
AZ Eyes on DC
AZ Eyes on DC - Happy Holidays! - December 16, 2016
Another year is nearly in the books, and what a raucous one it has been. We wish you all a very warm and holiday season, and look forward to 2017, when we'll continue to be your Eyes on DC.
AZ Eyes on DC - Election 2016 - November 14, 2016
We steered clear of the politics of the campaign, but the election of a new President, building a transition government, and the beginning of a new era in Washington, D.C. is going to be disruptive to the status quo. Managing Partner Steve Gordon offers his thoughts on the TrumpQuake and aftershocks to come.
AZ Eyes on DC - Issue 9 - August 15, 2016
Arizona's Eyes this summer are on politics and the upcoming November election. Nathan Gonzales of the Rothenberg & Gonzales Political Report is one of the best to offer objective observations on such things, and we're pleased to bring some of his thoughts to you. As a follow up to our last issue's discussion on the Trans Pacific Partnership (TPP), we've also provided some additional information on this and other US free trade agreements.
AZ Eyes on DC - Issue 8 - April 29, 2016
In the second installment of our 2016 and Beyond Series, Arizona Eyes talks international trade agreements with Richard Sawaya, Vice President of the National Foreign Trade Council and Director of USA*Engage.
AZ Eyes on DC - Issue 7 - March 10, 2016
In our first edition of 2016, Arizona Eyes on DC takes a look at the wonder that is this year's presidential campaign. Beginning a series we'll call 2016 and Beyond, Total Spectrum Partner Jim Miller lends his thoughts on current tax policy deliberations and how it may tee up possible activity after the election. Jim also provides a first peek into the tax plan proposed by Democratic presidential candidate Hillary Clinton.
Latest Updates
Arizona Chamber Webinar: 2014 Elections Wrap-up

Featuring Steve Gordon and the Total Spectrum Team as well as Jennifer Duffy of the Cook Political Report.