Arizona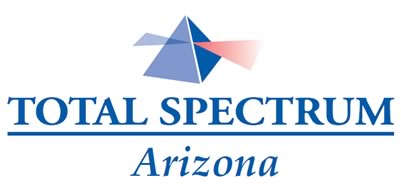 ---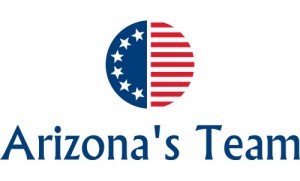 Arizona businesses are looking for new growth opportunities, and they need allies in navigating state and federal policies and excessive regulations. Ashley Ragan and Steve Gordon - the principals of Total Spectrum Arizona – worked for Senator Jon Kyl in a senior capacity throughout the Senator's years in the US Senate. They know Arizona, and they have the experience and understanding required to conduct business in Arizona and Washington, DC.
Our principals know our local policymakers, members of our federal delegation, and well as many of Washington's key decision makers. We also know how to succeed in today's highly charged political environment.
We've built a team of experts – in health care, tax, trade, financial services, communications, and in infrastructure. We have years of experience acquired from government service and private sector leadership positions. This experience provides the creativity and "know-how" necessary to raise a company's visibility, develop a procurement strategy, secure a legislative priority and overcome regulatory challenge.
Our government affairs service areas include:
Working with local, state and federal Arizona representatives
Building relationships with senior Congressional leaders and the Administration
Creating business alliances for additional industry heft
Developing and refining communication messages
Aiding business agendas with legislative and regulatory outcomes
Providing timely and substantive information on key policy issues
Our experts are problem solvers. We appreciate emerging industry trends but more importantly, our principals have years of established working relationships with policymakers who have the jurisdiction and position to regulate. This insight can be the difference between staying a step ahead of your competition — or a step behind.
We're Arizona's Team, and we look forward to visiting with you.
This Week in Washington
This Week in Washington - Week of June 19, 2017 - June 20, 2017
Thanks for your continued interest in Washington, D.C., and for reading This Week in Washington. John McKechnie describes the House bill designed to reform Dodd-Frank. Larry Smith updates us on trade and NAFTA. Steve Gordon describes last week's bravery at the ballpark as well as what is being said about the legislative agenda in Heard on the Hill. Dana Marston provides insight into Iowa's attempts to restructure and stabilize its health insurance market, as well as run-down of this week's legislative markups, meetings, and hearings on Capitol Hill.
This Week in Washington - Week of June 12, 2017 - June 13, 2017
The pace of Washington stalled last week as the legislative agenda was replaced by all things Russia. The Senate is working behind the scenes to make healthcare work because they know what is at stake. Tax reform/reduction is next up. Steve Gordon covers it all in Heard on the Hill. Steve also captures the thoughts of Senator John Thune (R-SD), Chairman of the Senate Republican Caucus and the Senate Commerce Committee. Larry Smith reports on the latest in trade/NAFTA. We profile this week Senator Lamar Alexander and Senator Mike Enzi. Dana Marston provides this week's calendar of hearings and markups, as well as a look at the rise in household debt. She also digs into the recent U.S.-Mexico sugar accord, which some say sets the stage for NAFTA re-negotiations later this year.
This Week in Washington - Week of June 5, 2017 - June 7, 2017
Congressional recess periods like we had last week are a time to back away, get a little rest and get even more perspective. Most Congressional staffers as well as folks in the advocacy and political communities who remain in Washington after Congress adjourns take a collective deep breath – then begin to organize their thoughts and plan for the next Congressional work period. We focus this week on trade and defense. Larry Smith brings us up to date on trade and NAFTA news, and Jake Ostenso reports on a briefing by the Bipartisan Policy Group which featured Secretary of Commerce Wilbur Ross; Jack Gerard, CEO of the American Petroleum Institute; and Charles Bowling Jr., Chairman of the Corn Board of the National Corn Growers Association. Al Jackson provides a thorough review of the President's budget proposal for defense. Dana Marston shares an early look at data behind NAFTA renegotiations, growth in the trade deficit, and a calendar of upcoming hearings and markups. Steve Gordon summarizes where we are on key legislative proposals and talks about prospects and distractions in Heard on the Hill.
This Week in Washington - Week of May 29, 2017 - May 31, 2017
Thanks for your continued interest in Washington, D.C. and This Week in Washington. This is our abbreviated Memorial Day report. Steve Gordon talks about taxes, health care, the Trump budget, a new energy bill, the upcoming special election in Georgia, all things Russian, and the sounds of Washington over the Memorial Day holiday in this week's Heard on the Hill. Larry Smith updates us on Trade and NAFTA, and Dana Marston provides some info on GDP growth through the first quarter of 2017. We'll be back with a full complement of reports in next week's This Week.
This Week in Washington - Week of May 15, 2017 - May 16, 2017
This week's cover story is on trade. It's written by Larry Smith, who updates us on the confirmation of the US Trade Representative, the required first step to begin the NAFTA renegotiation process, and also describes US/China trade talks. Jim Miller answers a key question about pass through entities and how they fit into discussions about tax reform or reduction. Steve Gordon provides the second part of his interview with Mike Joyce, Senior Vice President of the American Trucking Association – this portion on the importance of trade between the U.S., Mexico and Canada. Dana Marston highlights another one of the Senate leaders – Senator Roy Blunt, Republican of Missouri. With Mr. Lighthizer's confirmation as U.S. Trade Representative, the Trump Cabinet is complete - Dana also provides one last update on that, as well as some insight to Senate discussions of health insurance credits.
AZ Eyes on DC
This Week in Washington - Week of May 22, 2017 - May 23, 2017
It was by every measure a whirlwind week. Steve Gordon talks about the Elephant in the Room – the problems that are being caused and the opportunities that could be created for the legislative agenda -- in Heard on the Hill. Jim Miller discusses both the opportunities and challenges for tax reform. Larry Smith covers the Robert Lighthizer's first week as US Trade Representative, which was also a very busy week for trade and NAFTA. Jake Ostenso – new to Total Spectrum – covered the Ways and Means Committee's first hearing on tax reform, and his report is also in this edition. Dana Marston provides some insight into Senate work on their version of a health care bill and division over Medicaid cuts, the Department of Interior's review of national monuments, and signs of economic growth at the state level.
AZ Eyes on DC - Happy Holidays! - December 16, 2016
Another year is nearly in the books, and what a raucous one it has been. We wish you all a very warm and holiday season, and look forward to 2017, when we'll continue to be your Eyes on DC.
AZ Eyes on DC - Election 2016 - November 14, 2016
We steered clear of the politics of the campaign, but the election of a new President, building a transition government, and the beginning of a new era in Washington, D.C. is going to be disruptive to the status quo. Managing Partner Steve Gordon offers his thoughts on the TrumpQuake and aftershocks to come.
AZ Eyes on DC - Issue 9 - August 15, 2016
Arizona's Eyes this summer are on politics and the upcoming November election. Nathan Gonzales of the Rothenberg & Gonzales Political Report is one of the best to offer objective observations on such things, and we're pleased to bring some of his thoughts to you. As a follow up to our last issue's discussion on the Trans Pacific Partnership (TPP), we've also provided some additional information on this and other US free trade agreements.
AZ Eyes on DC - Issue 8 - April 29, 2016
In the second installment of our 2016 and Beyond Series, Arizona Eyes talks international trade agreements with Richard Sawaya, Vice President of the National Foreign Trade Council and Director of USA*Engage.
Latest Updates
Arizona Chamber Webinar: 2014 Elections Wrap-up

Featuring Steve Gordon and the Total Spectrum Team as well as Jennifer Duffy of the Cook Political Report.