Arizona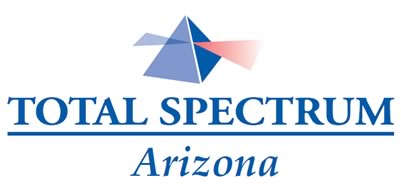 ---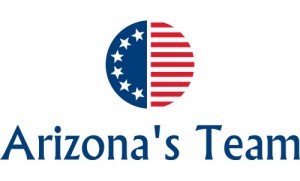 Arizona businesses are looking for new growth opportunities, and they need allies in navigating state and federal policies and excessive regulations. Ashley Ragan and Steve Gordon - the principals of Total Spectrum Arizona – worked for Senator Jon Kyl in a senior capacity throughout the Senator's years in the US Senate. They know Arizona, and they have the experience and understanding required to conduct business in Arizona and Washington, DC.
Our principals know our local policymakers, members of our federal delegation, and well as many of Washington's key decision makers. We also know how to succeed in today's highly charged political environment.
We've built a team of experts – in health care, tax, trade, financial services, communications, and in infrastructure. We have years of experience acquired from government service and private sector leadership positions. This experience provides the creativity and "know-how" necessary to raise a company's visibility, develop a procurement strategy, secure a legislative priority and overcome regulatory challenge.
Our government affairs service areas include:
Working with local, state and federal Arizona representatives
Building relationships with senior Congressional leaders and the Administration
Creating business alliances for additional industry heft
Developing and refining communication messages
Aiding business agendas with legislative and regulatory outcomes
Providing timely and substantive information on key policy issues
Our experts are problem solvers. We appreciate emerging industry trends but more importantly, our principals have years of established working relationships with policymakers who have the jurisdiction and position to regulate. This insight can be the difference between staying a step ahead of your competition — or a step behind.
We're Arizona's Team, and we look forward to visiting with you.
This Week in Washington
This Week in Washington - Week of October 16, 2017 - October 18, 2017
The House of Representatives was in session last week. This coming week the Senate is in session. It's been calmer than usual – and that means that there is a storm on the horizon. Steve Gordon gets the cover slot this week. He participated in last weekend's National Republican Senatorial Committee retreat held in Sea Island, Georgia, so his Heard on the Hill column has been renamed - for this week only - to Heard in Sea Island. Larry Smith provides an alarming but factual update on the lack of progress in NAFTA discussions, and Jake Ostenso's Agency Watch provides the latest in the Trump Administration's efforts to affect regulation. Dana Marston shares this week's calendar of hearings and markups, as well as a look at fuel taxes, drunk driving and other traffic fatalities, heroin's role in opioid epidemic, and of course, recent executive actions impacting Obamacare. We'll provide a very early copy of the House Ways and Means Committee's draft tax legislation as soon as we get it. Thanks again for your notes and suggestions, and your continued interest in Washington, D.C.
This Week in Washington - Week of October 2, 2017 - October 4, 2017
Our lead article is from Jim Miller, who highlights the principles, the knowns and the unknowns of the upcoming work on tax reform. Mike Joyce brings us up to date on autonomous vehicles. Larry Smith updates on NAFTA/trade. Jake Ostenso reviews some of the recent regulatory changes in Agency Watch. Steve Gordon talks about the most promising, the most perplexing, the most underrated, and the best feel good stories of last week in Heard on the Hill. Dana Marston brings this week's busy Hill calendar, as well as a few different ways to look at tax reform – in all its complexities.
This Week in Washington - Special Edition - September 27, 2017
As a follow up to our This Week in Washington coverage of earlier today, the much-anticipated Republican tax reform proposal has been released. Download it by clicking the link below.
This Week in Washington - Week of 9/25/2017 - September 27, 2017
Washington, D.C. during the last week of the quarter is similar to pushing an elephant through a straw – it all goes through and gets done but how is another question. It reminds some of us of final exam week in college… others of us have put those years out of our mind. Publishing on a set date provides predictability, but forces our work to fit a set schedule rather than responding to developments. We want to do both. We gave our experts a bye this week but that allows us to initiate more creative reporting. Here's an example. Steve Gordon in today's Heard on the Hill gives us a glimpse into the tax principles that are coming out this week. Steve interviewed Jim Miller for his predictive thoughts… and once the framework is released, we'll publish Jim's analysis of the announced principles as soon as possible. We'll be back next week with articles on other subjects important to Arizona. Thanks for your interest and thanks for reading This Week in Washington.
This Week in Washington - Week of September 18, 2017 - September 20, 2017
The cover story this week is an article on the outlook for an infrastructure bill. It's written by Mike Joyce, a new partner at Total Spectrum. Mike was most recently the Senior Vice President and Chief of Government Affairs for the American Trucking Association, and worked previously as a chief of staff or legislative director for three congressmen who served either on the Transportation and Infrastructure or the Ways and Means Committees. Larry Smith provides an update on trade and NAFTA renegotiation. Jake Ostenso reports on regulatory changes in Agency Watch. Steve Gordon returns with a very timely update on healthcare reform and the pending tax reform work in Heard on the Hill, and Dana Marston takes a look at global corporate tax rates and this week's schedule on Capitol Hill. We always welcome your comments and suggestions. Please stay in touch and thanks again for reading This Week.
AZ Eyes on DC
This Week in Washington - Week of May 22, 2017 - May 23, 2017
It was by every measure a whirlwind week. Steve Gordon talks about the Elephant in the Room – the problems that are being caused and the opportunities that could be created for the legislative agenda -- in Heard on the Hill. Jim Miller discusses both the opportunities and challenges for tax reform. Larry Smith covers the Robert Lighthizer's first week as US Trade Representative, which was also a very busy week for trade and NAFTA. Jake Ostenso – new to Total Spectrum – covered the Ways and Means Committee's first hearing on tax reform, and his report is also in this edition. Dana Marston provides some insight into Senate work on their version of a health care bill and division over Medicaid cuts, the Department of Interior's review of national monuments, and signs of economic growth at the state level.
AZ Eyes on DC - Happy Holidays! - December 16, 2016
Another year is nearly in the books, and what a raucous one it has been. We wish you all a very warm and holiday season, and look forward to 2017, when we'll continue to be your Eyes on DC.
AZ Eyes on DC - Election 2016 - November 14, 2016
We steered clear of the politics of the campaign, but the election of a new President, building a transition government, and the beginning of a new era in Washington, D.C. is going to be disruptive to the status quo. Managing Partner Steve Gordon offers his thoughts on the TrumpQuake and aftershocks to come.
AZ Eyes on DC - Issue 9 - August 15, 2016
Arizona's Eyes this summer are on politics and the upcoming November election. Nathan Gonzales of the Rothenberg & Gonzales Political Report is one of the best to offer objective observations on such things, and we're pleased to bring some of his thoughts to you. As a follow up to our last issue's discussion on the Trans Pacific Partnership (TPP), we've also provided some additional information on this and other US free trade agreements.
AZ Eyes on DC - Issue 8 - April 29, 2016
In the second installment of our 2016 and Beyond Series, Arizona Eyes talks international trade agreements with Richard Sawaya, Vice President of the National Foreign Trade Council and Director of USA*Engage.
Latest Updates
Arizona Chamber Webinar: 2014 Elections Wrap-up

Featuring Steve Gordon and the Total Spectrum Team as well as Jennifer Duffy of the Cook Political Report.