Arizona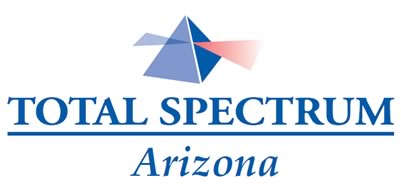 ---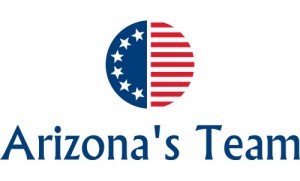 Arizona businesses are looking for new growth opportunities, and they need allies in navigating state and federal policies and excessive regulations. Ashley Ragan and Steve Gordon - the principals of Total Spectrum Arizona – worked for Senator Jon Kyl in a senior capacity throughout the Senator's years in the US Senate. They know Arizona, and they have the experience and understanding required to conduct business in Arizona and Washington, DC.
Our principals know our local policymakers, members of our federal delegation, and well as many of Washington's key decision makers. We also know how to succeed in today's highly charged political environment.
We've built a team of experts – in health care, tax, trade, financial services, communications, and in infrastructure. We have years of experience acquired from government service and private sector leadership positions. This experience provides the creativity and "know-how" necessary to raise a company's visibility, develop a procurement strategy, secure a legislative priority and overcome regulatory challenge.
Our government affairs service areas include:
Working with local, state and federal Arizona representatives
Building relationships with senior Congressional leaders and the Administration
Creating business alliances for additional industry heft
Developing and refining communication messages
Aiding business agendas with legislative and regulatory outcomes
Providing timely and substantive information on key policy issues
Our experts are problem solvers. We appreciate emerging industry trends but more importantly, our principals have years of established working relationships with policymakers who have the jurisdiction and position to regulate. This insight can be the difference between staying a step ahead of your competition — or a step behind.
We're Arizona's Team, and we look forward to visiting with you.
This Week in Washington
This Week in Washington - Week of August 7, 2017 - August 9, 2017
Congress's August recess came late this year, but it did come last Thursday night. Steve Gordon summarizes the news and the noise from last week, and adds few of his reflections from the last seven months in Heard on the Hill. Larry Smith summarizes NAFTA and trade, Al Jackson updates on the Defense Authorization Bill, and Jake Ostenso continues looking at the Trump Administration's efforts to provide regulatory relief in his Agency Update. Dana Marston looks into potential changes in U.S.-China trade policy, latest in unemployment reports, solutions sought by centrist lawmakers in the continuing health care debate, and the economic sanctions process. We're off for a few weeks, and we'll return on September 5th.
This Week in Washington - Week of July 24, 2017 - July 26, 2017
The key story this week of course was unfortunately Senator John McCain's illness. The announcement impacted everyone in Washington, D.C. – but it hit especially hard his colleagues, current and former staff, and friends from both sides of the aisle. Steve Gordon was a consultant to his campaign committee during the 1990's, and wrote about his thoughts and reflections in Heard on The Hill. The healthcare agenda was center stage, and will continue to be for the next few weeks. Steve also summarizes where Congress is on repealing Obamacare, tax reform, the debt ceiling, the budget, and infrastructure. Larry Smith brings us up to date on activities in the NAFTA/Trade area. Dana Marston provides this week's legislative calendar, as well as a look at the multiple GOP health care proposals, the coming debt limit, President Trump's executive orders to date, and US-owned and operated satellites. The House is expected to recess on or around July 28th. The Senate is still planning to stay in session through the first two weeks of August. We'll continue reporting this week and every week Congress is in session.
This Week in Washington - Week of July 17, 2017 - July 19, 2017
Our goal is to be both accurate and current – which means that last week's review can be impacted by this week's developments. We have come to expect the unexpected, especially on Mondays. There was every reason to believe that health care was hanging by a thread. Health Care Proposals 1.0 and 2.0 were both opposed by two senators, and the Majority Leader needed to get every remaining Republican senator. Monday started with Senator McConnell moving back activity on health care in response to Senator McCain's surgery, and ended when two Republican senators announced their opposition to 2.0. Steve Gordon responded by updating this week's edition of Heard on the Hill to include all of the changes that occurred yesterday and today in healthcare, and covers tax reform, the budget, and the debt ceiling. Blake Fulenwider gives us a view of what was in Health Care Proposal 2.0. There was significant activity on NAFTA/trade – including the release of our trade negotiating objectives, and Larry Smith reports on them all in his update. Agency Watch, a new column debuting today, will focus on activity in the Executive Departments and Agencies, and will be written by Jake Ostenso. Dana Marston lends a look ahead at the Hill hearing and meeting schedule, more on health care – details on Health Care 2.0, and how ACA is weighing on voters' minds as the 2018 midterm election draws closer. She also provides insights into the opioid crisis and potential cuts in mandatory spending.
This Week in Washington - Week of July 10, 2017 - July 11, 2017
Senators, Congressmen, and members of the political and advocacy communities are back in Washington, D.C. after last week's July 4th holiday recess. Work will continue on a number of items, but the elephant in the room is healthcare reform. That's our lead topic this week. Steve Gordon summarizes the policy, the politics… the promise and the problems of the first Republican Senate draft proposal and the upcoming 2.0 version in Heard on the Hill. Senator Pat Toomey (R-PA) is a major author of the Republican Senate proposal. Included below is an article Senator Toomey wrote Monday with Lawrence Lindsey, who was the Director of National Economic Council for President George W. Bush. The article describes the mathematical need to reduce the growth of Medicaid before the program eats up the entire federal budget and puts huge financial constraints on the states too. Larry Smith updates Trade/NAFTA. The House Committee on Appropriations' Defense Subcommittee is poised this week to pass its Fiscal Year 2018 defense-spending bill, and Al Jackson provides a summary. Dana Marston provides a look at Majority Leader McConnell's attempts at compromise on health care, trucking in cargo from Mexico, and June's unemployment reports. She also provides a calendar of the coming week's Capitol Hill hearings and meetings. It's three weeks until the beginning of the annual Congressional August recess. Jim Miller and Steve Gordon are planning a series of articles on the tax reform debate that will begin right after Labor Day. Watch for these articles in early August.
This Week in Washington - Week of June 26, 2017 - June 28, 2017
The theme for today's edition of This Week is health care. We prepared last week for the release of the draft bill, the report from the Congressional Budget Office, and deliberations building up to a vote in the Senate prior to July 2nd. We visited last week with a number of folks on the Hill, and their view was that passing the bill was going to be hard – the odds were a little less than 50-50 – but that if anyone could get it over the line, Senate Majority Leader McConnell would be the man to get it done. The bill was released late last week and early deliberations quickly exposed concerns from Republican Senators who represent all sides of the health care issue. It was clear by Monday night that Senators McConnell and Cornyn needed more time to work with members of their caucus -- and perhaps just as clear that Republican Senators needed to get the perspective of Republican Governors. Tuesday afternoon Senator McConnell said he would continue working with his caucus, but moved the vote to after the July 4th recess. The theme for this week is still health care. We have elected to stay away from the details of the draft legislation for the time being because they will continue to change as the Majority Leader works to get fifty Senators on board. Steve Gordon in Heard on the Hill gives us his notes from a meeting last week with a member of the Republican Senate leadership on a number of legislative issues. He also shares what he has heard on tax reform, the budget, immigration, and describes how politics impacts policy. Steve also reports on the Arizona Association of Health Care's meetings last week in Washington, D.C. supporting Arizona's Medicaid program, and Glenn Hamer's follow-up letter. Jake Ostenso reports on two congressional hearings held last week on the topic of NAFTA/trade. Dana Marston takes a closer look at the Senate's health care proposal, at states' experiments in health care reform, budget shortfalls at the state level, and Republicans' narrow wins in recent special elections.
AZ Eyes on DC
This Week in Washington - Week of May 22, 2017 - May 23, 2017
It was by every measure a whirlwind week. Steve Gordon talks about the Elephant in the Room – the problems that are being caused and the opportunities that could be created for the legislative agenda -- in Heard on the Hill. Jim Miller discusses both the opportunities and challenges for tax reform. Larry Smith covers the Robert Lighthizer's first week as US Trade Representative, which was also a very busy week for trade and NAFTA. Jake Ostenso – new to Total Spectrum – covered the Ways and Means Committee's first hearing on tax reform, and his report is also in this edition. Dana Marston provides some insight into Senate work on their version of a health care bill and division over Medicaid cuts, the Department of Interior's review of national monuments, and signs of economic growth at the state level.
AZ Eyes on DC - Happy Holidays! - December 16, 2016
Another year is nearly in the books, and what a raucous one it has been. We wish you all a very warm and holiday season, and look forward to 2017, when we'll continue to be your Eyes on DC.
AZ Eyes on DC - Election 2016 - November 14, 2016
We steered clear of the politics of the campaign, but the election of a new President, building a transition government, and the beginning of a new era in Washington, D.C. is going to be disruptive to the status quo. Managing Partner Steve Gordon offers his thoughts on the TrumpQuake and aftershocks to come.
AZ Eyes on DC - Issue 9 - August 15, 2016
Arizona's Eyes this summer are on politics and the upcoming November election. Nathan Gonzales of the Rothenberg & Gonzales Political Report is one of the best to offer objective observations on such things, and we're pleased to bring some of his thoughts to you. As a follow up to our last issue's discussion on the Trans Pacific Partnership (TPP), we've also provided some additional information on this and other US free trade agreements.
AZ Eyes on DC - Issue 8 - April 29, 2016
In the second installment of our 2016 and Beyond Series, Arizona Eyes talks international trade agreements with Richard Sawaya, Vice President of the National Foreign Trade Council and Director of USA*Engage.
Latest Updates
Arizona Chamber Webinar: 2014 Elections Wrap-up

Featuring Steve Gordon and the Total Spectrum Team as well as Jennifer Duffy of the Cook Political Report.