Arizona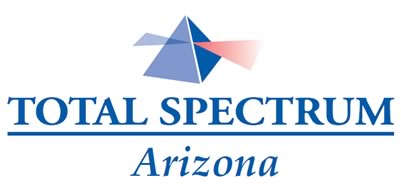 ---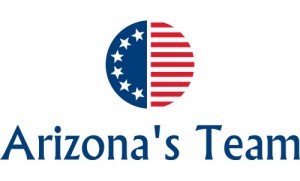 Arizona businesses are looking for new growth opportunities, and they need allies in navigating state and federal policies and excessive regulations. Ashley Ragan and Steve Gordon - the principals of Total Spectrum Arizona – worked for Senator Jon Kyl in a senior capacity throughout the Senator's years in the US Senate. They know Arizona, and they have the experience and understanding required to conduct business in Arizona and Washington, DC.
Our principals know our local policymakers, members of our federal delegation, and well as many of Washington's key decision makers. We also know how to succeed in today's highly charged political environment.
We've built a team of experts – in health care, tax, trade, financial services, communications, and in infrastructure. We have years of experience acquired from government service and private sector leadership positions. This experience provides the creativity and "know-how" necessary to raise a company's visibility, develop a procurement strategy, secure a legislative priority and overcome regulatory challenge.
Our government affairs service areas include:
Working with local, state and federal Arizona representatives
Building relationships with senior Congressional leaders and the Administration
Creating business alliances for additional industry heft
Developing and refining communication messages
Aiding business agendas with legislative and regulatory outcomes
Providing timely and substantive information on key policy issues
Our experts are problem solvers. We appreciate emerging industry trends but more importantly, our principals have years of established working relationships with policymakers who have the jurisdiction and position to regulate. This insight can be the difference between staying a step ahead of your competition — or a step behind.
We're Arizona's Team, and we look forward to visiting with you.
This Week in Washington
This Week in Washington - Week of December 4, 2017 - December 7, 2017
Thanks for your continued interest in Washington, and for reading This Week in Washington. We'll be doing a little different format for the next few weeks. Steve Gordon explains: "It is going to be a race to the wire for the next three weeks… Tax Reform. A continuing resolution. An omnibus spending bill, renewing CHIP (The Children's Health Care Program). A tax corrections bill and then a tax bill to deal with extenders. Our colleagues are devoting almost every hour they have to the needs of their clients – as they should be. I've asked them to write as their time permits, and to send information to me for inclusion in "Heard on the Hill". We'll publish in December whenever there's important news – but at least once a week." Dana Marston shares a calendar of this week's hearings and mark ups, as well as several infographics with different perspectives on the tax reform legislative process, and another on American's view of the opioid crisis. We appreciate your questions and emails.
This Week in Washington - Special Edition - Tax Reform Legislation - November 30, 2017
Over the last 24 hours, my business partner Andy Ehrlich and I have attended a few 'background briefings' with Senate Majority Leader Mitch McConnell and other Republican Senators regarding efforts to pass tax reform legislation. This special edition is an amalgamation of the thoughts provided us.
This Week in Washington - Week of November 27, 2017 - November 28, 2017
The tax bill passed out of the Senate Budget committee today, and will be on the floor for a vote later this week. Tax reform was a bumpy road in 1986, and few thought it would be a 6-lane freeway in 2017. But there's a way forward, and Steve Gordon discusses the way the tax bill could turn into law. Larry Smith provides the latest on NAFTA re-negotiations, and Al Jackson brings us up to date on defense appropriations. We believe that the tax reform legislation is critical to Arizona's economic future, so we'll provide an abbreviated update version of This Week in Washington later this week once the Senate floor schedule is clear.
This Week in Washington - Week of November 13, 2017 - November 14, 2017
There are really two major focuses in Washington right now – politics and tax reform. Steve Gordon discusses both in "Heard on the Hill", and then Steve and Jim Miller update us on the progress of the tax reform legislation. Larry Smith brings us up to date on NAFTA/trade. Dana Marston details federal recommendations offered by a presidential commission on tackling the opioid crisis, and also includes infographics on the tax reform debate, possible repeal of the individual health insurance mandate, and recent state laws in response to the opioid crisis. Congress will be in recess next week for Thanksgiving, so we'll also take a short break to rest, recover, and count our blessings. We'll return on November 28th with the next edition of This Week in Washington. We wish each of you and your families a warm holiday.
This Week in Washington - Week of October 30, 2017 - November 3, 2017
We created This Week to report on what's happening – and what will happen – in Washington. Sometimes what's happening fits into a calendar schedule, and sometimes we move the schedule to fit into the week's activities. And so we did for this edition of This Week. We knew that it was going to be an important week because the Chairman of the House Ways and Means Committee planned to release the first draft of the tax reform legislation. But what we quickly realized that it was going to have that news and a whole lot of suspense and drama. Steve Gordon kept a running log of it all day by day – and it's all in Heard on the Hill. Steve then interviewed Jim Miller for his first cut of thoughts on the tax bill. Larry Smith brings us up to date on Trade/NAFTA, and Jake Ostenso reports on his Agency Watch. Dana Marston shares some background on Jay Powell, named this week to be the next chairman of the Federal Reserve, passage of the budget resolution to kick off tax reform, and a look at trends in House Member retirements. We'll continue to follow the unfolding tax reform work. We appreciate your response to our report.
AZ Eyes on DC
This Week in Washington - Week of May 22, 2017 - May 23, 2017
It was by every measure a whirlwind week. Steve Gordon talks about the Elephant in the Room – the problems that are being caused and the opportunities that could be created for the legislative agenda -- in Heard on the Hill. Jim Miller discusses both the opportunities and challenges for tax reform. Larry Smith covers the Robert Lighthizer's first week as US Trade Representative, which was also a very busy week for trade and NAFTA. Jake Ostenso – new to Total Spectrum – covered the Ways and Means Committee's first hearing on tax reform, and his report is also in this edition. Dana Marston provides some insight into Senate work on their version of a health care bill and division over Medicaid cuts, the Department of Interior's review of national monuments, and signs of economic growth at the state level.
AZ Eyes on DC - Happy Holidays! - December 16, 2016
Another year is nearly in the books, and what a raucous one it has been. We wish you all a very warm and holiday season, and look forward to 2017, when we'll continue to be your Eyes on DC.
AZ Eyes on DC - Election 2016 - November 14, 2016
We steered clear of the politics of the campaign, but the election of a new President, building a transition government, and the beginning of a new era in Washington, D.C. is going to be disruptive to the status quo. Managing Partner Steve Gordon offers his thoughts on the TrumpQuake and aftershocks to come.
AZ Eyes on DC - Issue 9 - August 15, 2016
Arizona's Eyes this summer are on politics and the upcoming November election. Nathan Gonzales of the Rothenberg & Gonzales Political Report is one of the best to offer objective observations on such things, and we're pleased to bring some of his thoughts to you. As a follow up to our last issue's discussion on the Trans Pacific Partnership (TPP), we've also provided some additional information on this and other US free trade agreements.
AZ Eyes on DC - Issue 8 - April 29, 2016
In the second installment of our 2016 and Beyond Series, Arizona Eyes talks international trade agreements with Richard Sawaya, Vice President of the National Foreign Trade Council and Director of USA*Engage.
Latest Updates
Arizona Chamber Webinar: 2014 Elections Wrap-up

Featuring Steve Gordon and the Total Spectrum Team as well as Jennifer Duffy of the Cook Political Report.