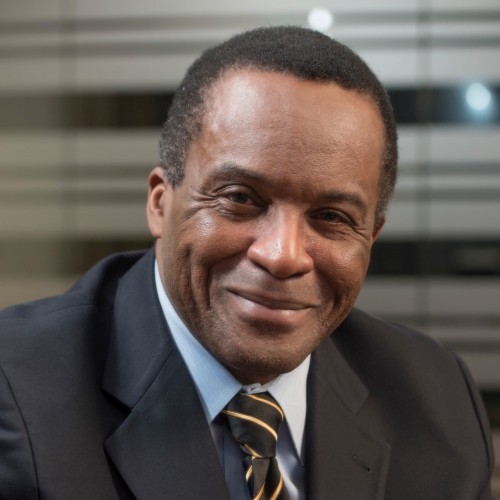 Contact Kevin
Email:

.(JavaScript must be enabled to view this email address)

vCard: Download
Expertise & Abilities
Mr. Callwood's lobbying philosophy is grounded in a commitment to building trusting relationships and maintaining an open dialogue about economic, cultural and political issues. His past and present clients have included foreign governments, a U.S. territory, and major corporations.
During the Administration of President George H. W. Bush, Mr. Callwood was appointed to serve as Vice President of Investment Development to the Overseas Private Investment Corporation (OPIC). While at OPIC, Mr. Callwood partnered with U.S. businesses to help them gain entry into emerging markets and provided investors access to OPIC with financing, guarantees, political risk insurance, and support. In 1988, Mr. Callwood was appointed by Secretary James Baker to serve as the Deputy Assistant Secretary of State for African Affairs at the U.S. Department of State during the George H.W. Bush Administration. He oversaw all U.S. diplomatic activities within the 18-nation West Africa region and oversaw functional policy management on democratization, intelligence, military cooperation, and private sector development. Mr. Callwood's first assignment at the U.S. Department of State was serving on the Secretary's Policy Planning staff. Earlier in his career, Mr. Callwood served as senior staff member to the Africa Subcommittee of the U.S. House Committee on Foreign Affairs. In 1983 when the National Endowment for Democracy was created, Mr. Callwood served as one of its first program officers.
In 1980 after traveling to South Africa, Mr. Callwood founded the American African Education Foundation which provided scholarships to expand educational opportunities for the underprivileged in South Africa. In 1993 he led the creation of the Corporate Council on Africa (CCA), which has grown to be the largest organization of American companies doing business in Africa. Mr. Callwood is an active member of the Harvard Club of Washington and the University Club of Washington. He previously served on the Africa Working Group of the National Academy of Public Administration, the Council on Foreign Relations, and was an Adjunct Fellow at the Center for Strategic and International Studies (CSIS). Mr. Callwood has led U.S. investment delegations throughout the world and has traveled to over 100 nations on behalf of U.S. companies and governments. In recognition, he was decorated Commander of the National Order of Cote d'Ivoire, among other awards and distinctions.
Mr. Callwood is a proud product of the U.S. Virgin Islands public school system. He received his Bachelor of Arts in Political Science from The George Washington University (1979) and a Masters in Public Administration from Harvard's John F. Kennedy School of Government (1988). He is an avid sportsman and an accomplished semi-professional musician.