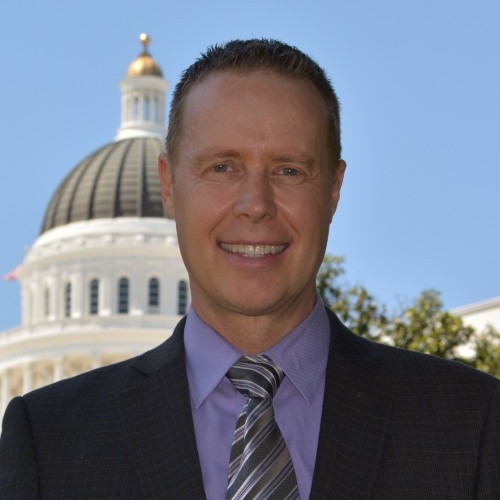 Contact Mike
Email:

.(JavaScript must be enabled to view this email address)

vCard: Download
Expertise & Abilities
Mike Williams is a seasoned entrepreneur and political strategist who has worked in a variety of dynamic roles with a wide range of Fortune 500 companies including United Parcel Service and Electronic Arts. As chief external affairs and policy advisor, he has more than 15 years' experience collaborating with some of the most well-respected trade associations in the logistics and energy sectors. His expertise in navigating the California political landscape and proven track record lobbying, developing grassroots campaigns, building coalitions, fundraising, fostering key relationships within and outside the legislature including state regulatory agencies has contributed to numerous policy victories for his clients.
Mike served as executive director for the California Delivery Association (CDA) and International Warehouse Logistics Association (IWLA). In these positions, he provided strategic advice to the Board of Directors and its membership in developing positions on legislative, regulatory, and policy issues affecting the third-party logistics (3PL) and warehouse/logistics industries. He identified state government issues that may affect the industry, then lobbied and testified on key issues before relevant committees while working collaboratively with individual stakeholders and advocacy groups to formulate positions and strategies to achieve positive outcomes.
Mike also served as chief executive officer for Transportation and Renewable Energy Dialogue (TRED), a governmental relations firm specializing in transportation and environmental policy. In this role he interfaced with state legislatures, western state regulatory agencies, international port facilities, local air districts and city councils to provide technical transportation and sustainability-related services.
He has been a part of several high-profile campaigns including Fuels Under the Cap, No on Measure U, No on Measure V. Mike also sits on the Board of Directors for Zodiac Entertainment and has served as the warehouse/logistics industry representative on several advisory committees and coalitions including Fueling CA, 3PL Center of Excellence, Terminal Island Freeway Project, and San Joaquin Valley Goods Movement Study.