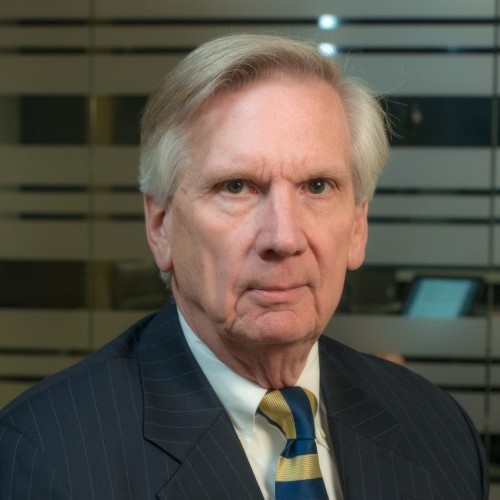 Contact Larry
Email:

.(JavaScript must be enabled to view this email address)

vCard: Download
Expertise & Abilities
Few people know – and understand – Washington, D.C. better than Larry Smith. He brings to his clients the knowledge and relationships he gained from being the U.S. Senate's Chief Executive, and having worked with Congress and most of the federal agencies in three high profile public affairs and government affairs companies.
Smith began his career in the U.S. Senate working for the late Senator Mark Hatfield (R-Oregon). He later was appointed to be the Republican Staff Director of the Senate Rules and Administration Committee and Deputy Sergeant of Arms – and then was selected to be Sergeant at Arms of the U.S. Senate. As Sergeant at Arms, he was the Senate's chief executive, law enforcement, and protocol officer, overseeing more than 1,300 employees and a budget in excess of $100 million.
Smith left the Senate to become Senior Vice President and Director of Governmental Affairs for Burson-Marsteller, a nationally-known public affairs firm. He then became a name partner in the public affairs firm Johnson, Smith, Dover, Kitzmiller & Stewart Inc., before he founded Legislative Strategies Inc. – a bipartisan government affairs firm with a wide and diverse client base.
He is one of Washington's most experienced and successful government affairs professionals, and has never lost his desire to serve clients by fully understanding their needs and goals. While his clients have come from all sectors of America's business community, as well as foreign entities, Smith has paid particular attention to issues central to the American West – including trade, federal regulations, and public lands.
Smith received his undergraduate degree from American University and his graduate degree in government from George Washington University.