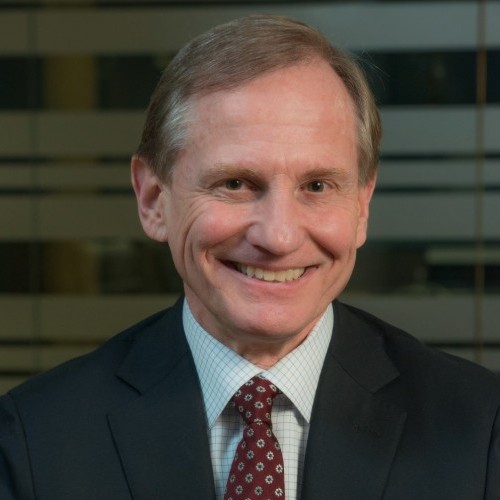 Contact James
Email:

.(JavaScript must be enabled to view this email address)

vCard: Download
Expertise & Abilities
For more than 30 years, Jim Miller has successfully advanced his clients' interests through several sessions of Congress, regardless of whether Republicans or Democrats controlled the White House, the Senate Finance Committee, and the Ways and Means Committee. Committee Chairmen, Senate and House Leadership and rank and file Members expect and receive a complete, honest and convincing picture of the issues for which he is advocating.
Jim is an expert at both developing and implementing legislative game plans tailored for playing fields that shift from bill to bill, member to member, committee to committee and the House to the Senate. He anticipates the shifting dynamics that can lead to success or failure and adjusts his strategies and tactics accordingly. Jim combines strategic vision with a broad understanding of the Internal Revenue Code and his unique advocacy and communicative skills which were developed as a litigator for four years in the Tax Division of the United States Department of Justice — where he handled over 60 oral arguments before the United States Courts of Appeals. He later honed his understanding of tax policy as a senior official in the Office of Tax Policy in the Department of Treasury where he focused on the taxation of corporations and partnerships, as well as on specific issues such as the low income housing tax credit and the taxation of financial instruments.
Jim Miller has previously chaired and grown the legislative practices at three major law firms. He brings to Total Spectrum his unique professional profile and years of public affairs management experience.
Jim received his Bachelor of Arts, magna cum laude, in 1974 from Dartmouth College. He received his J.D. in 1977 from Columbia Law School where he was a Harlan Fiske Stone Scholar. He is a Member of the Bar of the District of Columbia.